Cheap Design Layer Chicken Cages for Kenya Poultry Farm
The A Frame Layer Cage System is designed for open or close house in order to improve the density and get the max land use in the chicken house. The caged Layer can grow faster and easier to control its weight by farmer's requests. and it also can be fully automatic equipped with feeding, drinking, manure collection and temperature control unit in the chicken house.
The A Frame System Layer Battery System was certified by ISO9001:2008,it has scientific design, efficient working efficiency,strong and solid structure, thorough installation service.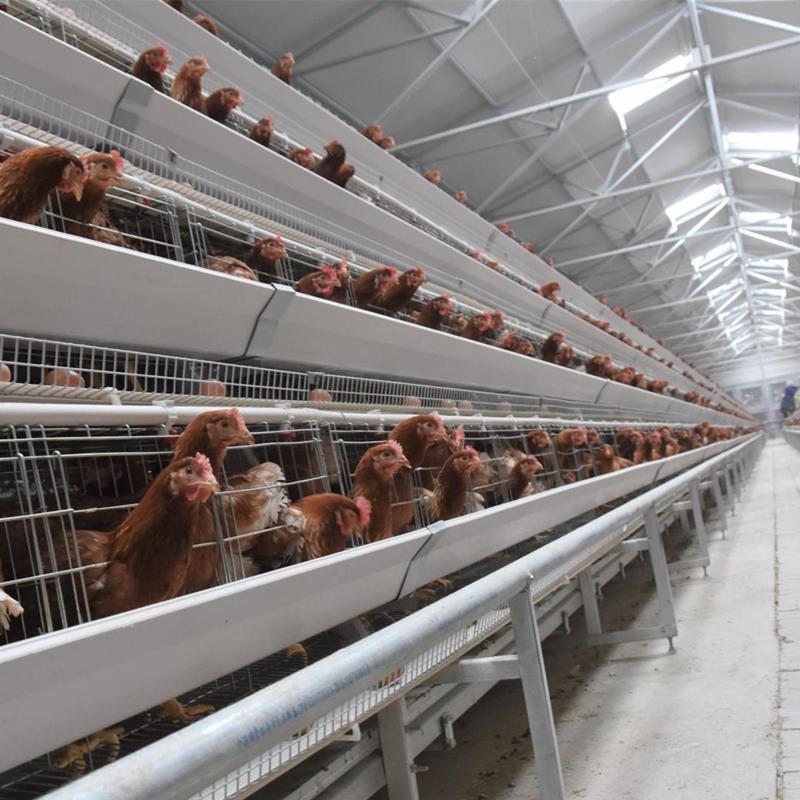 A frame layer cage system designed both for open and close house worldwide, especially using widely in tropical countr y such as Africa, South East Asia and South Asia where the farmers have large scale land for the big poultr y farms.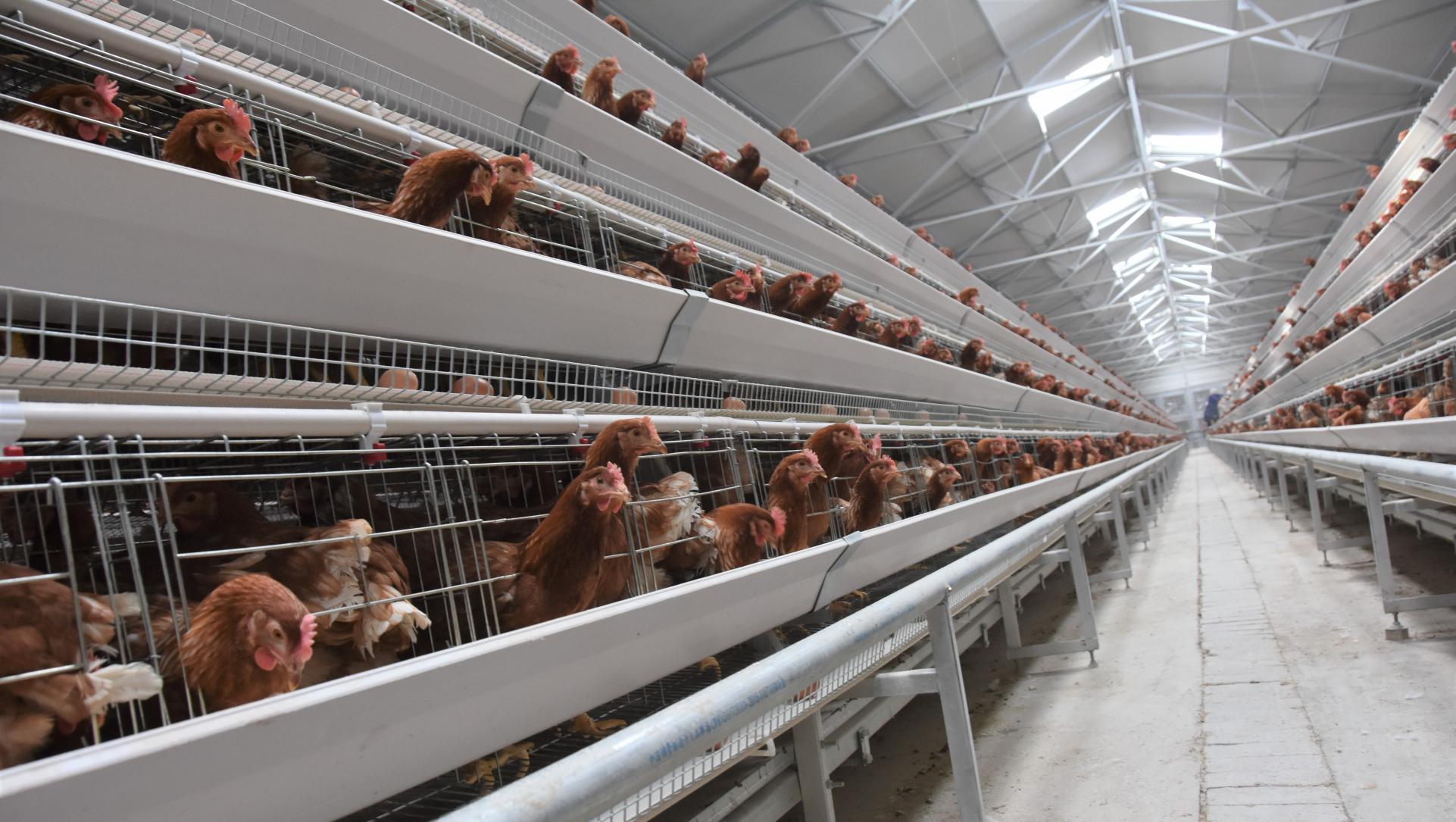 The A frame layer cage system is good quality which is cer t ified by ISO 9001: 2008 .

The A frame layer cage with scientific design, efficient working, strong and structure .

The A frame layer cage with lower cost through installation ser vice.
CAGE SYSTEM SPECIFICATIONS

Item NO.

Cell Length

Cell Depth
Cell Height
Dimension
/Unit (Mm)
Cells/Unit Per Set

Tier/Set
Birds Per Cell/Unit/Set
A390
390
350
380
1950*350*380
5/6
3
3/15/90
A4120
390
350
380
1950*350*380
5/8
4
3/15/120
A396
490
350
380
1960*350*380
4/6
3
4/16/96
A4128
490
350
380
1960*350*380
4/8
4
4/16/128
A3120
430
420
410
2150*420*410
5/6
3
4/20/120
A4160
430
420
410
2150*420*410
5/8
4
4/20/160
A3150
430
500
430
2150*500*430
5/6
3
5/25/150
A4200
430
500
430
2150*500*430
5/8
4
5/25/200
Both the cage meshes and cage leg suppor t frames are made by Q235A steel which ensure the cage meshes give enough elasticity to the layer birds and make the chicken feel good for laying eggs.


Feed troughs: made of PVC ones( 100% new material) or the 1 .0 --1 . 20mm thick hot galvanized steel sheets with round edge for convenient cleaning, solid and durable design.
AUTOMATIC FEEDING SYSTEM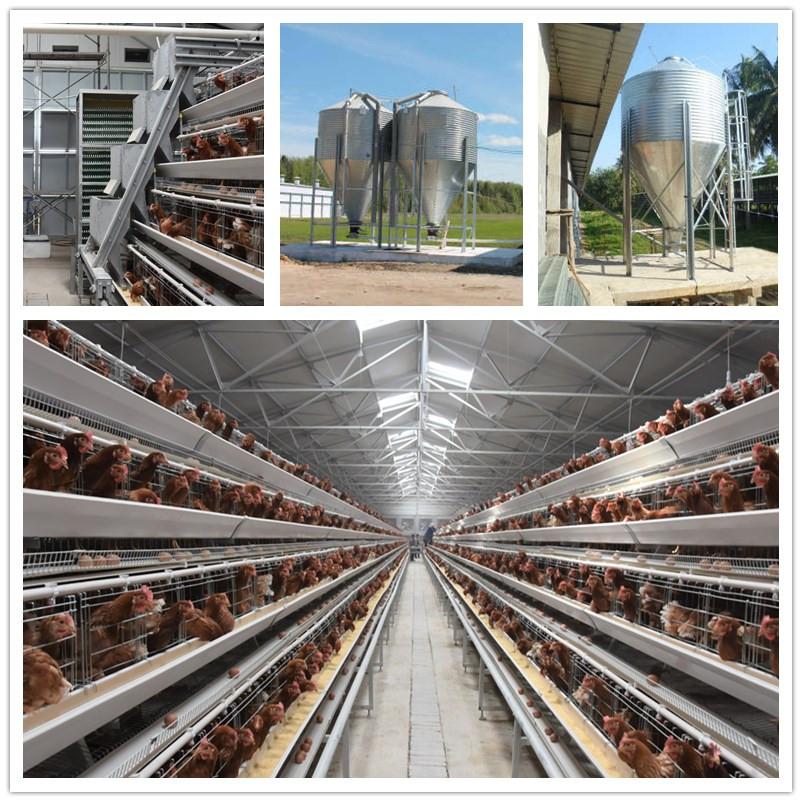 Both of the traveling hopper( feeding car ts) type and chain feeding system are available.


The feeding car t connected with the silo by the transverse feeding auger is more popular here.In this system, feed is distributed automatically to the feed car ts from the feed silos by the spiral augers located in a pipe with 90 -150 mm diameter.



The augers and chain materials made in South Africa, also the best quality worldwide.
DRINKING SYSTEMS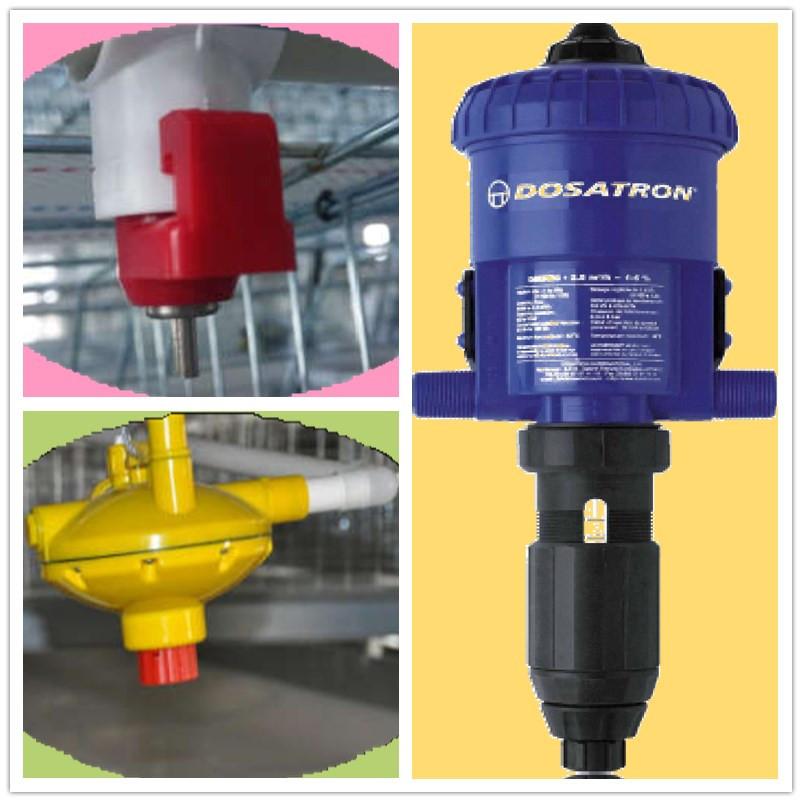 This system is made up by the square pipes( thickness 2. 5mm) or round pipes( thickness 2. 0mm)


with 360 degree flowing nipple drinkers, water drip cups and water pressure regulators, terminals, splits, water filters makes sure the water is clean and no harmful to the layers.

The medicater (from France) to farmers, the best quality founded worldwide because we are one of the authorized distributors of DOSATRON in China. I t ensures the layer birds health during all period.


AUTOMATIC EGG COLLECTION SYSTEM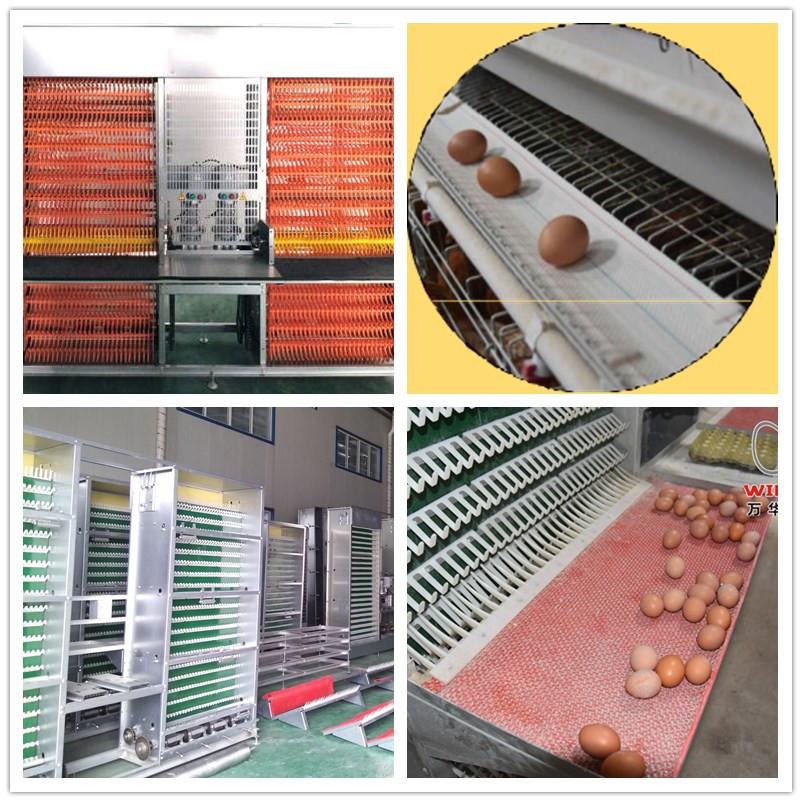 It is made up by egg collection machines, egg collection belts (made in Italy) and egg belt hooks. The machines
can be from 2 t ier to 8 t ier.
A frame cages also can be equipped with egg conveyor system which can deliver all eggs from different houses to egg storage room.

Egg production of caged layer was repor ted to be more than those kept in deep li tter system.
AUTOMATIC MANURE REMOVAL SYSTEM


The scraper type manure collection machines is designed for A frame cage systems which has manure pits under the cages.

The manure dropping from the cages in the manure pits, and the scraper can collect the manure from the manure pits to the outside of the chicken house.
This system is popular design in Africa or other countries who want to raise chickens on floor with cages.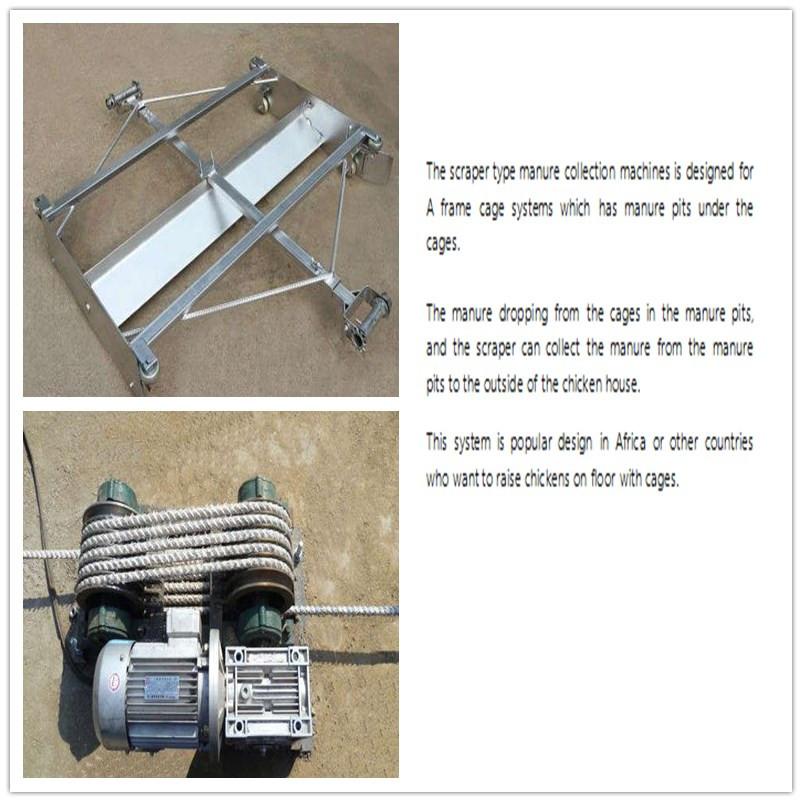 A FRAME LAYER CAGE SYSTEM ADVANTAGES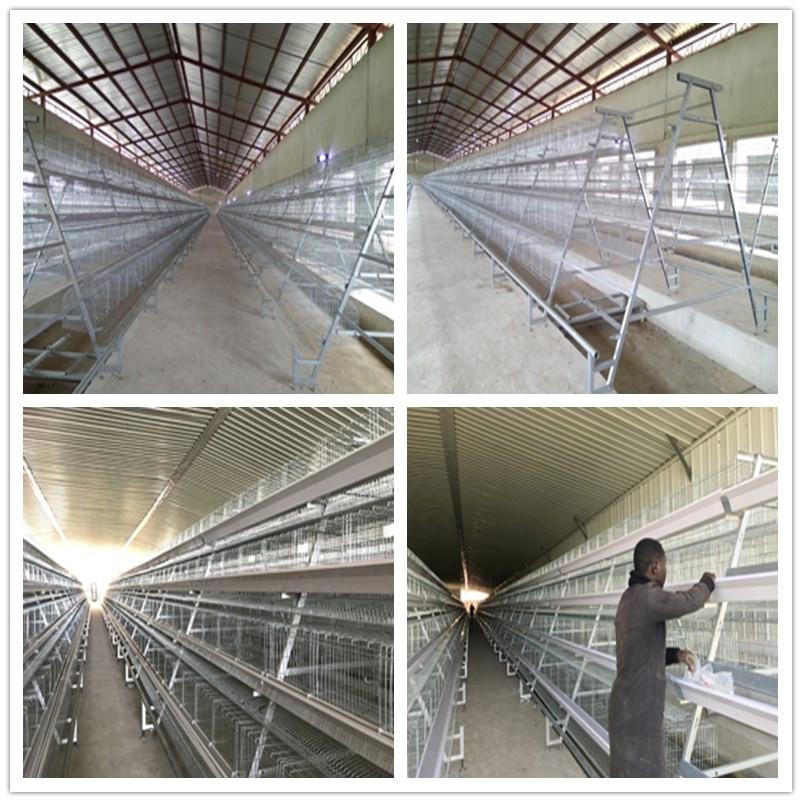 Saving more cost for farmers because i ts lower investment as H frame layer cage system .

It is easily to deliver and install in clients farm and make maintenance, removal of stress factors.

It is easily to control parasitic disease like cocidiosis and worm infestation.

It is easily to control feed wastage because of the special design feed trough edge with round bottom.

The cage method of housing is ideal for the area of moderated climate conditions where the day temperature in summer is not high or fall too low .

The overlap par ts is bigger so the chicken house can get much better ventilation, it can be used in open or close house.

Some Installation Projects of Ours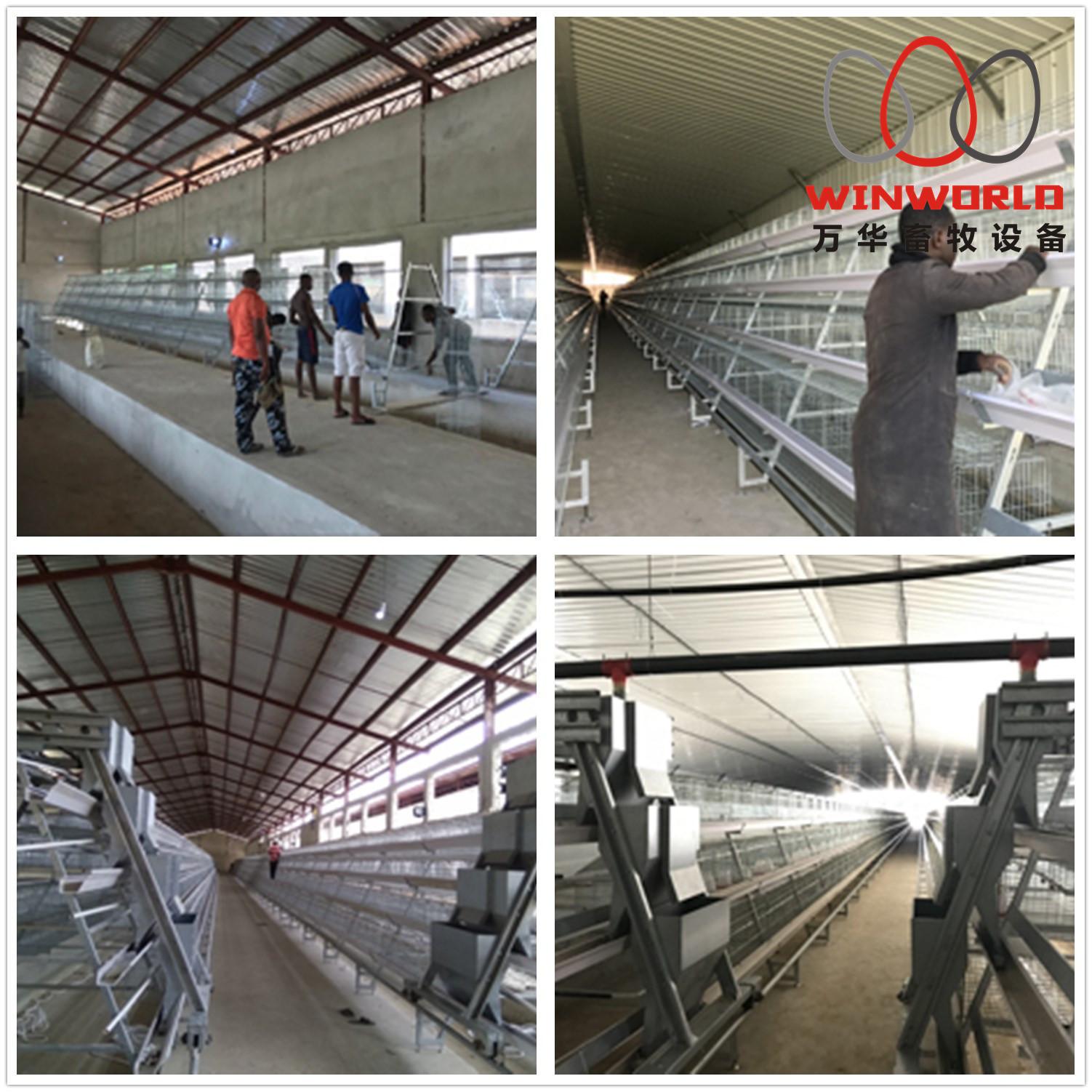 Our Factory& Workshop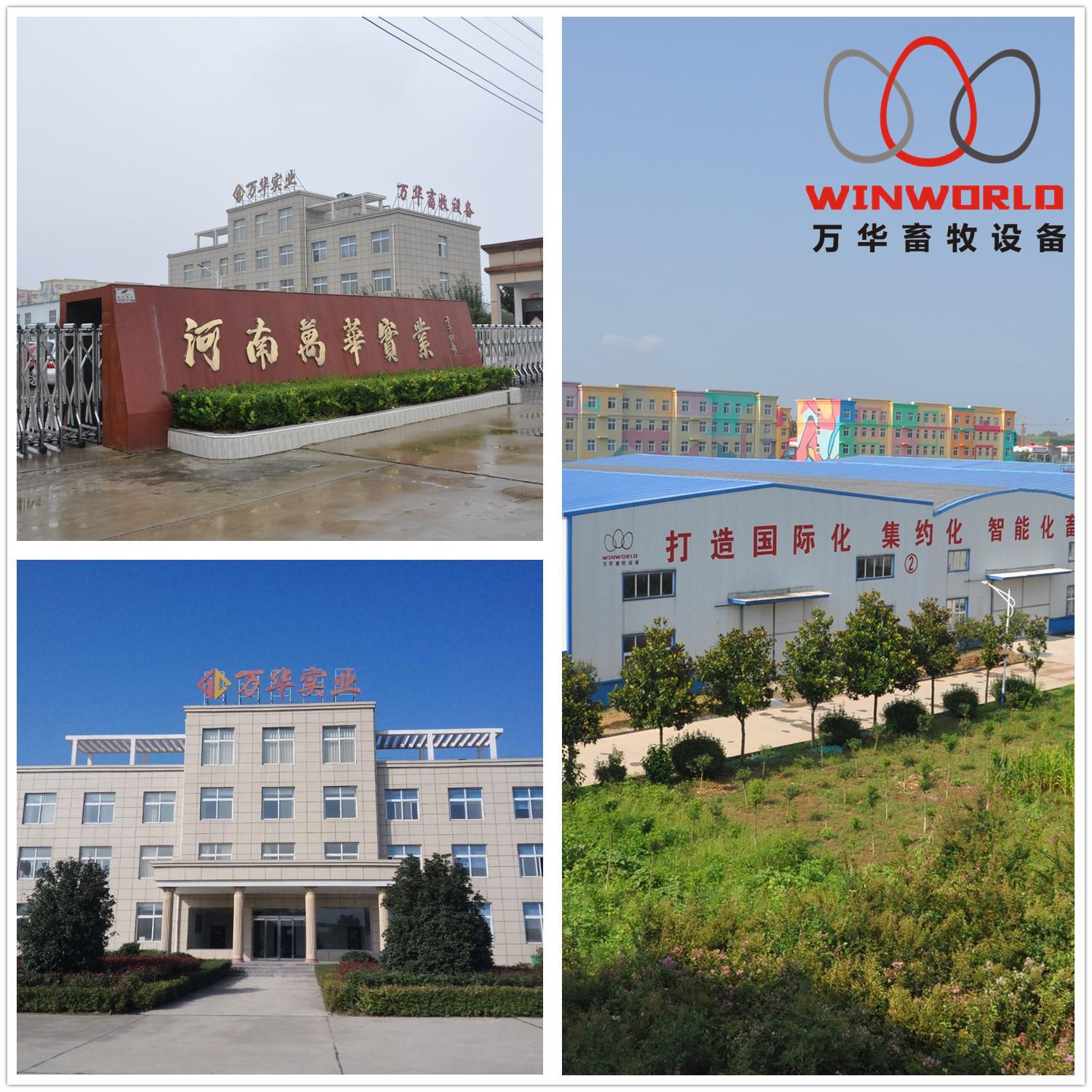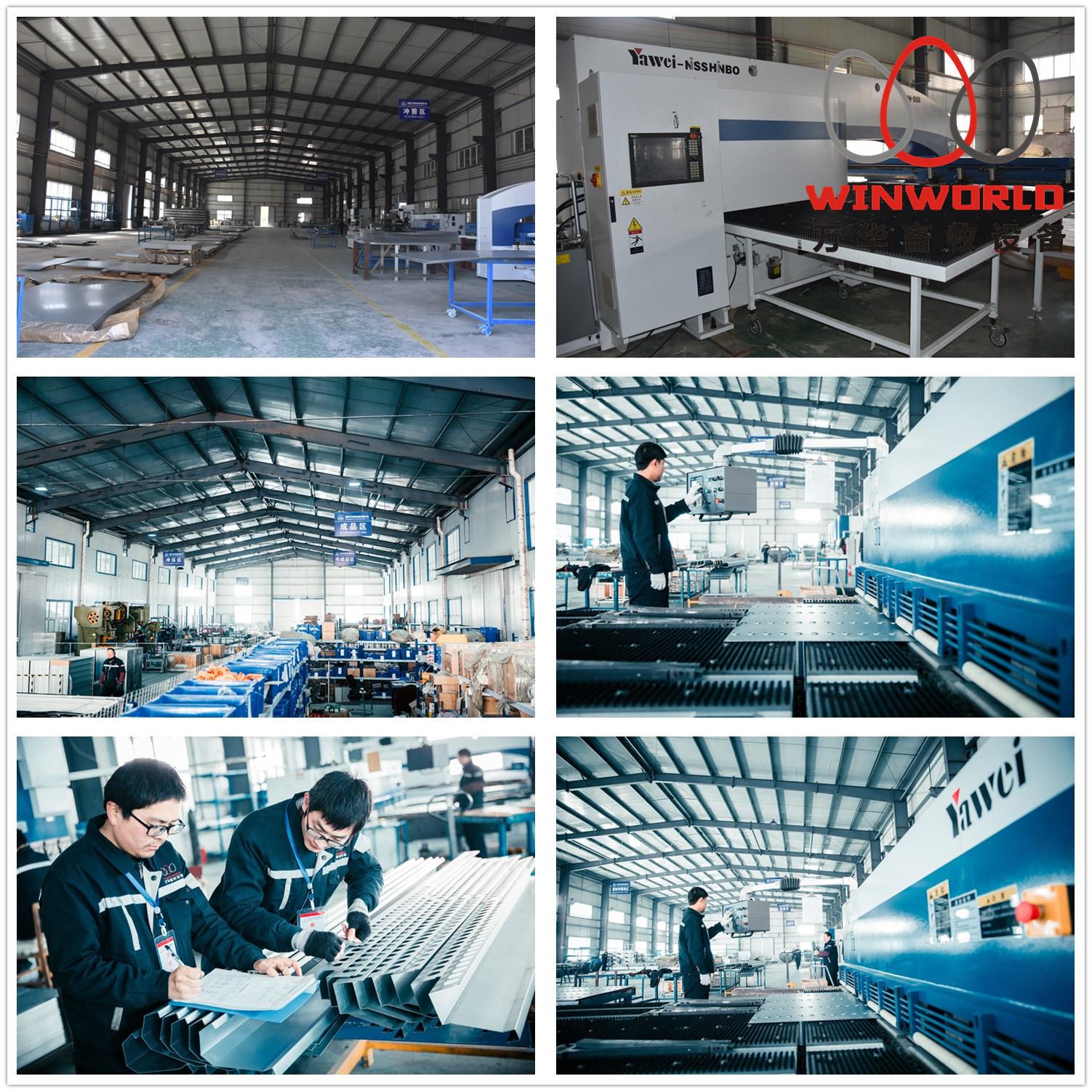 FAQ:
1. Q: What kind of products do you have?
A: We provide all kinds of equipment for chicken farms, such as Chicken Cages, Automatic
Drinking and Feeding System, Manure Removal System,Temperature Controlling System, etc.

2. Q: How many days will you deliver the products if I place the order?
A: Depends on the quantity you request, in 7 working days or 30 working days.

3. Q: How to install the cages when I get them?
A: If you want install the cage yourself, we will provide the Installation Manual.
If you need the professional engineer, we will send our engineer who can speak English Fluently.

4. Q: Could you please tell me the detailed information of cages? and how to get the cages?
A: Contact Marci, you will get the details answers from her.